Project Progress on China-ASEAN Big Earth Data Platform and its Pilot Applications
Jan 05, 2022
The "China-ASEAN Big Earth Data Platform and its Pilot Applications (CADA)" Project annual meeting was held on December 17, 2021, in Beijing and Guilin separately.
The meeting, with a focus on the application of big data to support the United Nations Sustainable Development Goals (SDGs) at regional and local scales, brought some 60 scientists and experts to sum up the progress of CADA project in terms of platform construction, data processing technology, and pilot applications since the launching of the project at the beginning of 2021.
The project is led by the Aerospace Information Innovation Institute with the Chinese Academy of Sciences (AIR-CAS), together with Guilin University of Electronic Technology and etc., with a goal to build a regional big data service platform in support of SDG-oriented pilot applications in the fields of disaster prevention and reduction, water resources, coastal zone and agriculture monitoring.
The project is designed to coordinate and form a regional infrastructure for the Big Earth Data platform, data computing and analysis system based on the cloud platform with virtual machine cluster, and develop the BeiDou equipment with high-precision algorithm for surface deformation monitoring technology systems, which serve the Digital Belt and Road Program (DBAR) and its platform.
In 2011, study on the Lijiang River Ecotourism Carrying Capacity Sustainable Development Monitoring and Evaluation has been carried out, the BeiDou-based disaster monitoring service has been established, and new technologies for ground deformation monitoring, sugarcane remote sensing, water dynamics, and coastal zones monitoring, have been developed to support the regional sustainable development.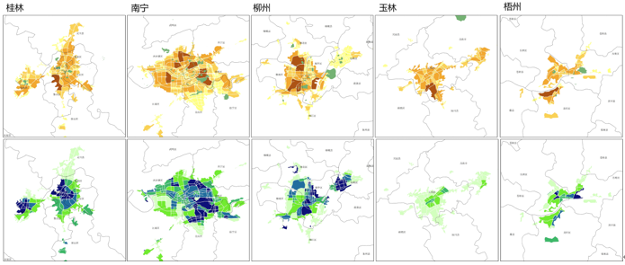 Analysis of built-up areas (top) and accessibility of major cities in Guangxi (bottom).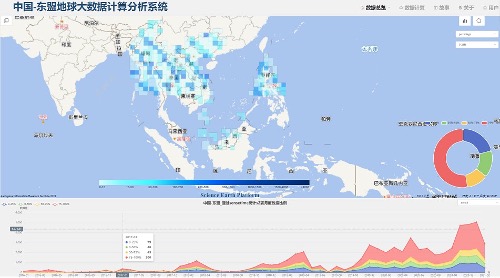 Regional Big Earth Data Calculation and Analysis System.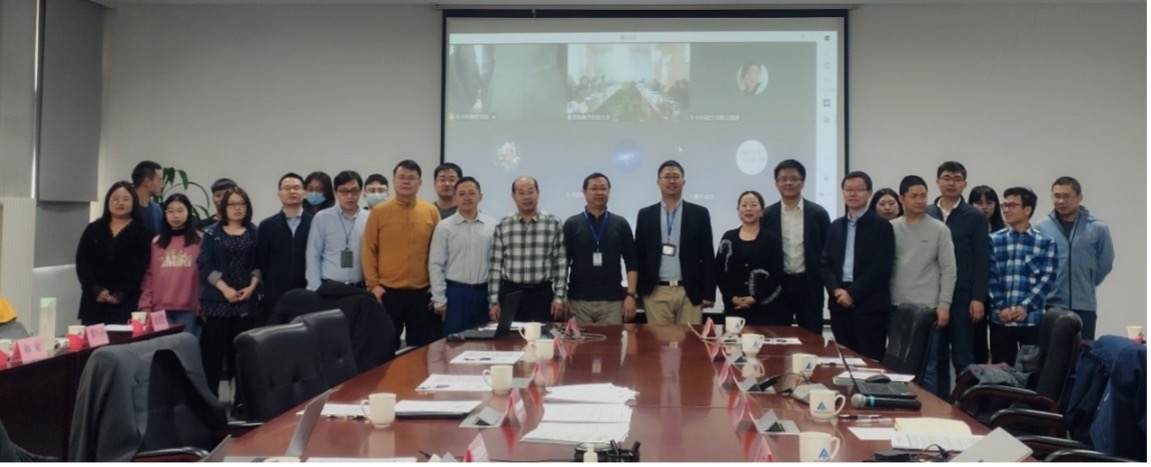 " China-ASEAN Big Earth Data Platform and its Pilot Applications" project 2021 annual meeting.