AIR Conducts Flight Tests on Geological Disaster Monitoring along Sichuan-Tibet Railway
Jan 12, 2021
A three-member team from the CAS Key Laboratory of Quantitative Remote Sensing Information Technology under AIR, Tengger, ZHOU Zeng-Guang and CHENG Sai, carried out flight tests over Changdu region, Tibet of China from October 23 to November 2 to test a system titled "miniaturized high steady state UAV active imaging system for ground disaster monitoring".
The team developed a light, small and low power unmanned airborne laser radar system (AOEagle) for monitoring and early warning of geological hazards. The technology is based on the coordination of satellite-borne, air-borne and ground based monitoring.
The Sichuan-Tibet railway, or Chuanzang railway is a high-elevation railway under construction that will connect Chengdu, the capital of Sichuan, and Lhasa, the capital of the Tibet Autonomous Region. The difficulty involved in the construction is rarely seen elsewhere, due to the complex geological and climatic conditions and fragile ecological environment along the railway.
The team successfully overcame the difficulties of poor hypoxia, low temperature and high-altitude plateau environment for the preparation such as flight area investigation, flight route design, and GPS reference station erection over typical geological hazard areas along the Sichuan-Tibet railway.
The flight tests, covering one square kilometer in total, and 16 flight routes, acquired 5 GB of test data, and high-density and high-precision LiDAR point cloud data at an altitude of 3700-4700m.
The data was used to extract the topographic map, earthwork volume, digital surface model (DSM) and other information of the potential disaster areas, providing effective support for the planning of the Sichuan-Tibet railway.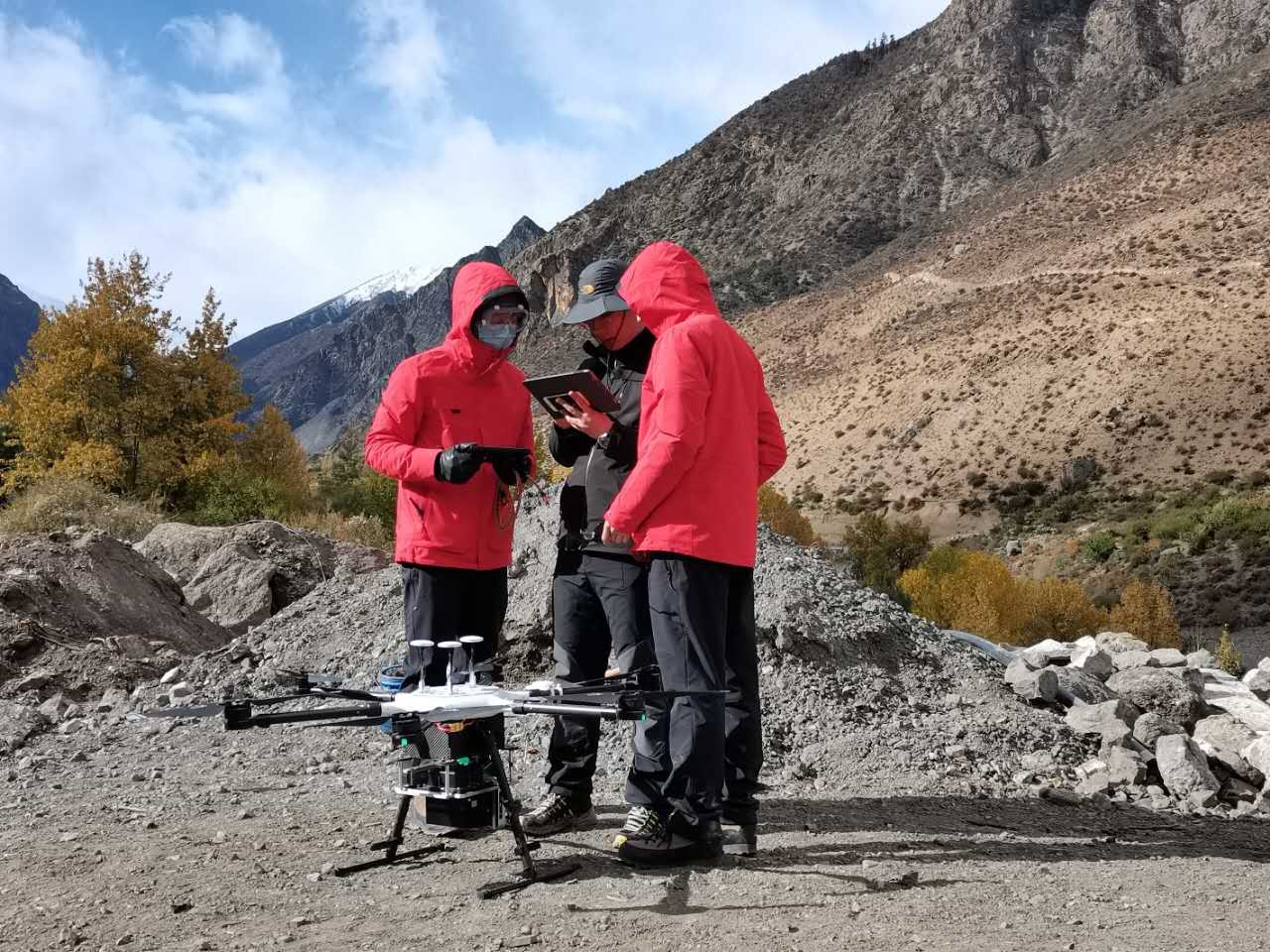 A UAV flight is ready.