China Remote Sensing Satellite Ground Station Confirms Data Reception from GaoFen-7 Satellite
Nov 15, 2019
The China Remote Sensing Satellite Ground Station (RSGS) under the Aerospace Information Research Institute has successfully tracked and received 6-track of data from the newly launched Earth observation satellite Gaofen-7 (or GF-7) from November 4 to 6. A total of 616.6 GB of data was received.
Among China's civil satellites, the GF-7 is the first one that adopts Variable Coding Modulation (VCM) technology by which more observation data can be transmitted during the receiving time. The GF-7 mission adopts dual channel data transmission, and the highest data rate per channel reaches 1.2Gbps, featuring the highest data rate among Chinese civil Earth observation satellites.
RSGS has also developed new data reception device, capable of adaptive, fully automatic and reliable reception of multiple modulation methods and multiple data rate satellite data, with the highest data rate reaching 1.2 Gbps*2.
Launched on Nov. 3, GF-7 is China's first sub-meter high-resolution optical transmission stereo mapping satellite, which aims to play an important role in land surveying and mapping, urban and rural construction, and statistical investigation.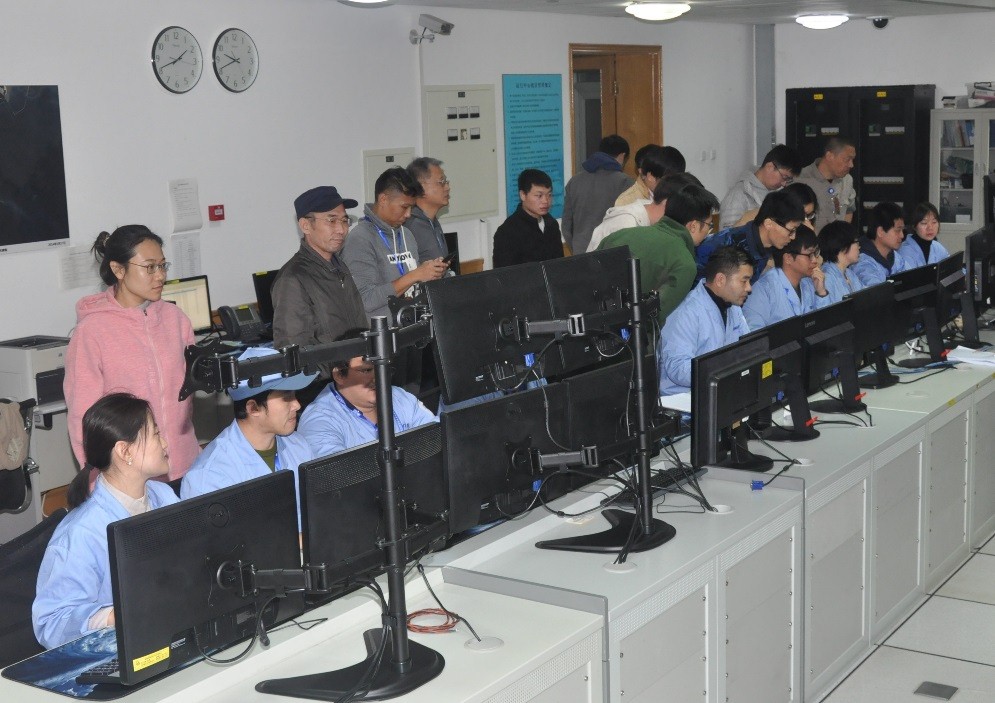 Working scene at the Miyun Station.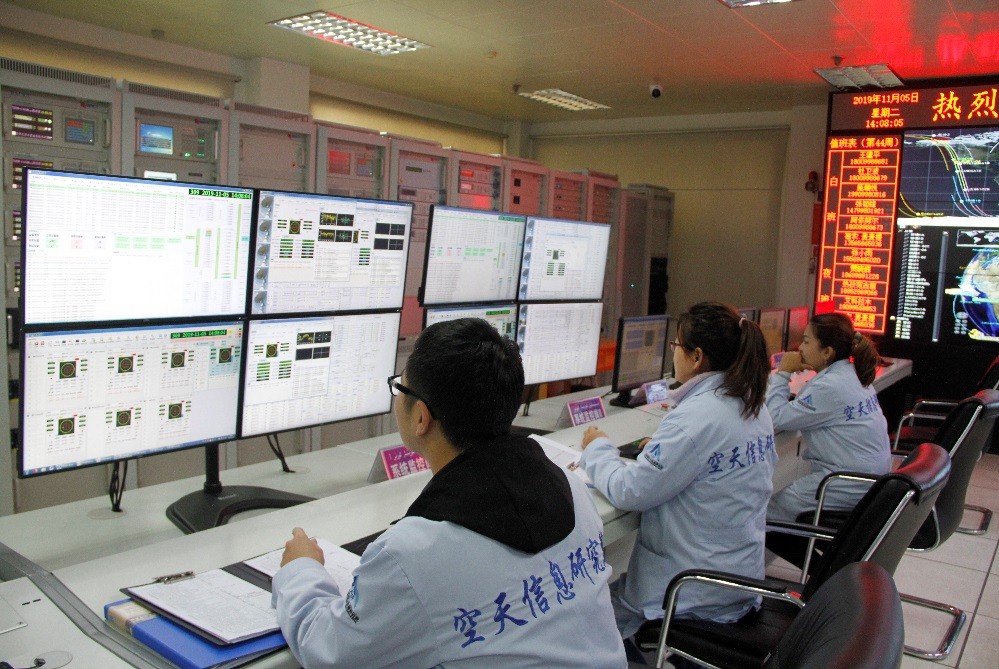 Working scene at the Kashgar Station.