Dust Aerosol Observation Field Campaign Completed in Kashgar
Jun 05, 2019
AIR has led an international Dust Aerosol Observation (DAO) field campaign in Kashgar this April, aiming to develop a system for monitoring, early warning and emergency response of heavy haze and dust storm episodes along the Belt and Road region.
Neighboring the Taklimakan Desert, China's largest source of dust particles, Kashgar is a region typically affected by dusts, local pollution from mankind activities, and transported pollution from surrounding arid and desert areas.
Coarse particles like dusts are important components of the atmospheric aerosol. It is difficult to characterize the proprieties of aerosols, majorly due to light scattering by non-spherical dust particles in the atmosphere.
The one-month DAO experiment has captured multiple dust processes, successfully acquiring comprehensive datasets of the optical-physical-chemical characteristics and vertical distribution characteristics of the different layers of regional dust aerosols.
The campaign integrating in-situ and remote sensing observations based on passive and active technologies, has provided high quality dataset of physical, chemical, and optical properties and radiative effects of aerosols in this region.
Many kinds of instruments involved in the observation such as the Directional Polarization Camera (DPC) mounted on China's GF-5 satellite, ground-based sun-sky-moon polarized radiometers, multi-wavelength Mie-Raman polarization lidar (LILAS), high-precision solar radiation monitoring station, aerosol spectrometer, among others. Additionally, four ground-based radiometers are over-deployed to identify inconsistencies and quantify uncertainties.
The joint experiment was led by the National Engineering Laboratory for Satellite Remote Sensing Applications under AIR, in collaboration with other two CAS institutes, the Institute of Atmospheric Physics and the Anhui Institute of Optics and Fine Mechanics, as well as several international partners including the Laboratoire d'Optique Atmosphérique of University of Lille 1, the Prokhorov General Physics Institute of the Russian Academy of Sciences, the B.I. Stepanov Institute of Physics of the National Academy of Sciences of Belarus.
The research is supported by the National Key R&D Program of China (2016YFE0201400) under the framework of International S&T Innovative Cooperation of the Ministry of Science and Technology.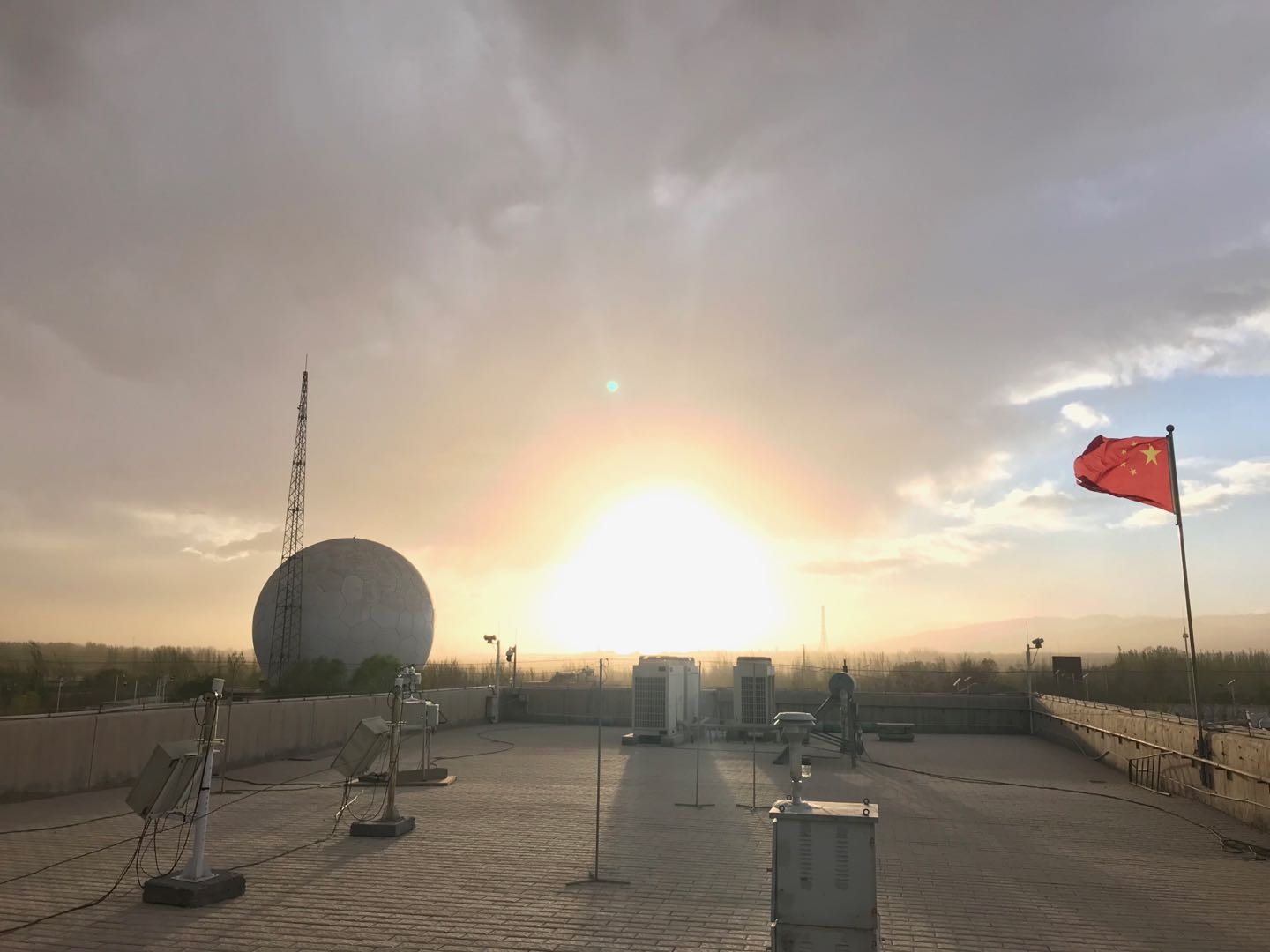 The experiment site.