Belt and Road Training Course on BeiDou Precise and Intelligent Positioning Wraps up
Jan 22, 2022
On January 12, the 2021 BeiDou Belt and Road Training Course--Precise and Intelligent Positioning Training Course Series was wrapped up in Nanning, Guangxi.
The training course attracted nearly 70 trainees from Indonesia, Laos, Cambodia, Uzbekistan, Pakistan and other countries and regions along the Belt and Road to participate, including 18 on-site trainees.
The aim of the training course is to provide special training on BDS-based navigation and positioning technology applications and cultivate talent for trainees from ASEAN countries, so as to boost cooperation between China and ASEAN countries in the field of satellite navigation, with a goal to promote BDS globally.
The three-day training courses on BDS, combined both theories and practice, were delivered both online and offline, in a mixture of live-streaming and prerecorded modes.
Lectures cover such topics including overview of BDS, applications of BDS-based high-precision positioning services in smart phones and applications of BDS/GNSS in precision agriculture.
The training course is supported by Alliance of International Science Organizations in the Belt and Road Region (ANSO), International Association of Geodesy (IAG), Bureau of International Cooperation of Chinese Academy of Sciences and Chinese Association for Science and Technology and jointly organized by Aerospace Information Research Institute of Chinese Academy of Sciences, Academic Exchange Center of China Satellite Navigation Office, and Belt and Road International Training Center for BDS Applications.
Since its launch in 2017, the BeiDou Belt and Road International Training Course has carried out a series of activities for overseas education and training, technology exchanges and application promotion related to BDS-based satellite navigation and has trained more than 1,000 trainees from more than 30 countries and regions along the Belt and Road in the past five years.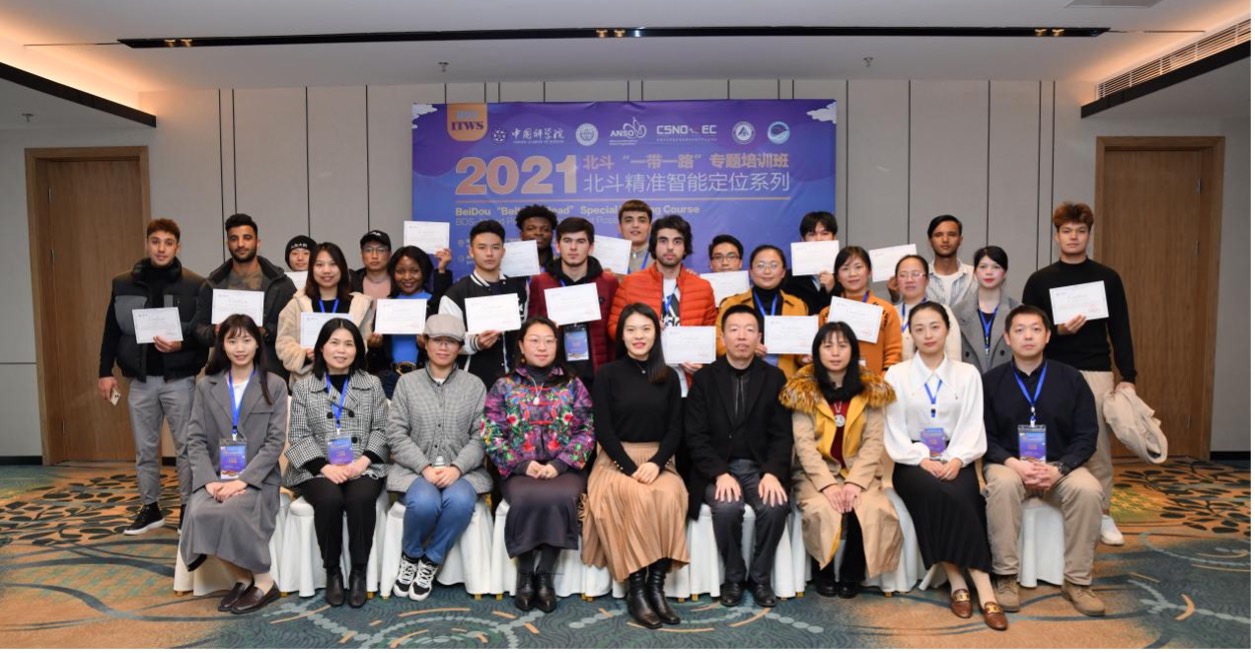 Group photo.