Chinese Delegation Attends 42nd Asian Conference on Remote Sensing
Dec 10, 2021
The 42nd Asian Conference on Remote Sensing (ACRS 2021) was held at Can Tho, Viet Nam from 22 to 24 November 2021 with the theme on "Remote Sensing for Disaster Risk and Resources Degradation Reduction toward Sustainable Development".
Chinese National Committee for Remote Sensing organized a 13-member delegation led by Prof. TONG Qingxi, as well as Prof. GU Xingfa, both from the Aerospace Information Research Institute (AIR), Chinese Academy of Sciences to attend the parallel session held in Beijing, which served as the only international sub-venue of the conference.
The 42nd ARCS covered 25 theme sessions including Sensor and Platform, Algorithm and Image Processing, Geographic Information Systems (GIS) and Web GIS, Cloud Computing, Big data and AI in Remote Sensing, Disaster Monitoring and Prevention, Environmental Domain, Remote Sensing Application for Public Health, Remote Sensing & Mapping, as well as Education and Training.
At the council meeting of Asian Association on Remote Sensing (AARS), Prof. GU Xingfa was re-elected as Deputy General Secretary of AARS.
AARS is an Asian non-governmental organization dedicated to promoting remote sensing through exchange of information, cooperation and international understanding and goodwill amongst the member countries of Asia-Pacific Region. Established in 1981, AARS is one of the largest organizations in its field with over 29 member countries and regions.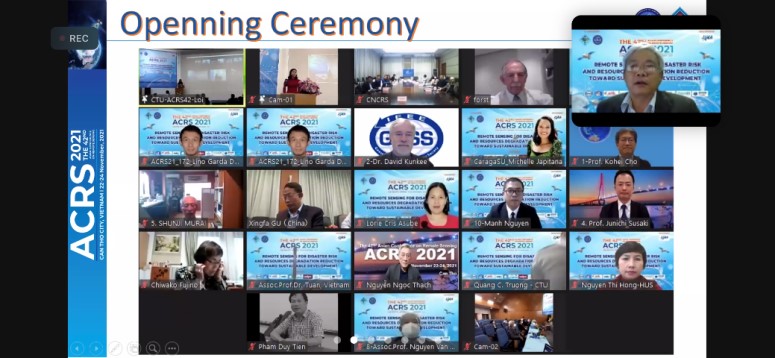 A snapshot of the online opening ceremony.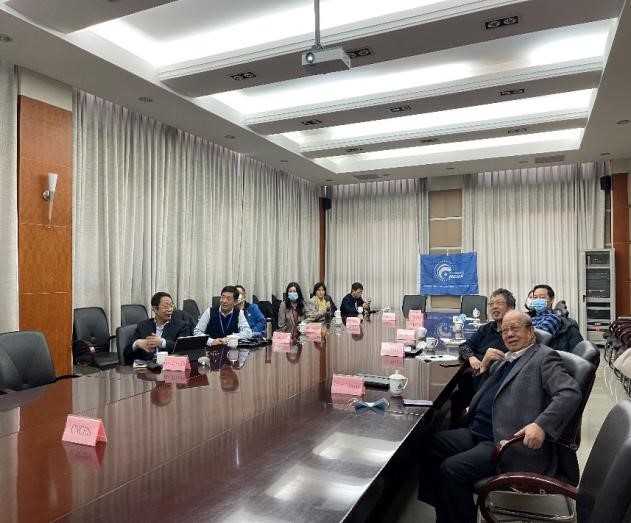 Chinese delegation attends the parallel session held in Beijing.