2021 International Training Workshop on BeiDou Technologies and Applications Wraps up
Sep 25, 2021
The 2021 International Training Workshop on BeiDou Technologies and Applications in the Belt and Road Countries and Regions was closed in Beijing on September 17, 2021. The workshop was organized by the Academic Exchange Center of China Satellite Navigation Office, co-organized by Branch Compass (Beijing) Engineering Technology Co., Ltd. and supported by the Bureau of International Cooperation Chinese Academy of Sciences (CAS), China Association for Science and Technology, Beijing International Science and Technology Exchange Center and the Aerospace Information Research Institute (AIR), CAS. It aims to provide overseas training and talent cultivation on the application of navigation and positioning technology based on the BDS, facilitate international cooperation and exchanges related to BDS technology and industry, and promote BDS to serve the world.
The two-week workshop was delivered both online and offline to systematically illustrate BDS-related technologies and applications.
More than 160 participants came from more than 30 Belt and Road countries and regions, including Nepal, Pakistan, Guinea, Kenya, Rwanda, Iraq, Mongolia, Hungary and Turkey attended the workshop.
It is the fourth time that the International Training Workshop has been held since 2018, providing training to nearly 1,000 students at home and abroad. The workshop has become an important platform to transfer BDS technologies to Belt and Road countries and promote international exchanges and cooperation by sharing BDS location service and application achievements with these countries. It has played an important role in publicizing the development concept of "China's BeiDou, the World's BeiDou and the First-class BeiDou" and promoting international applications of the BDS.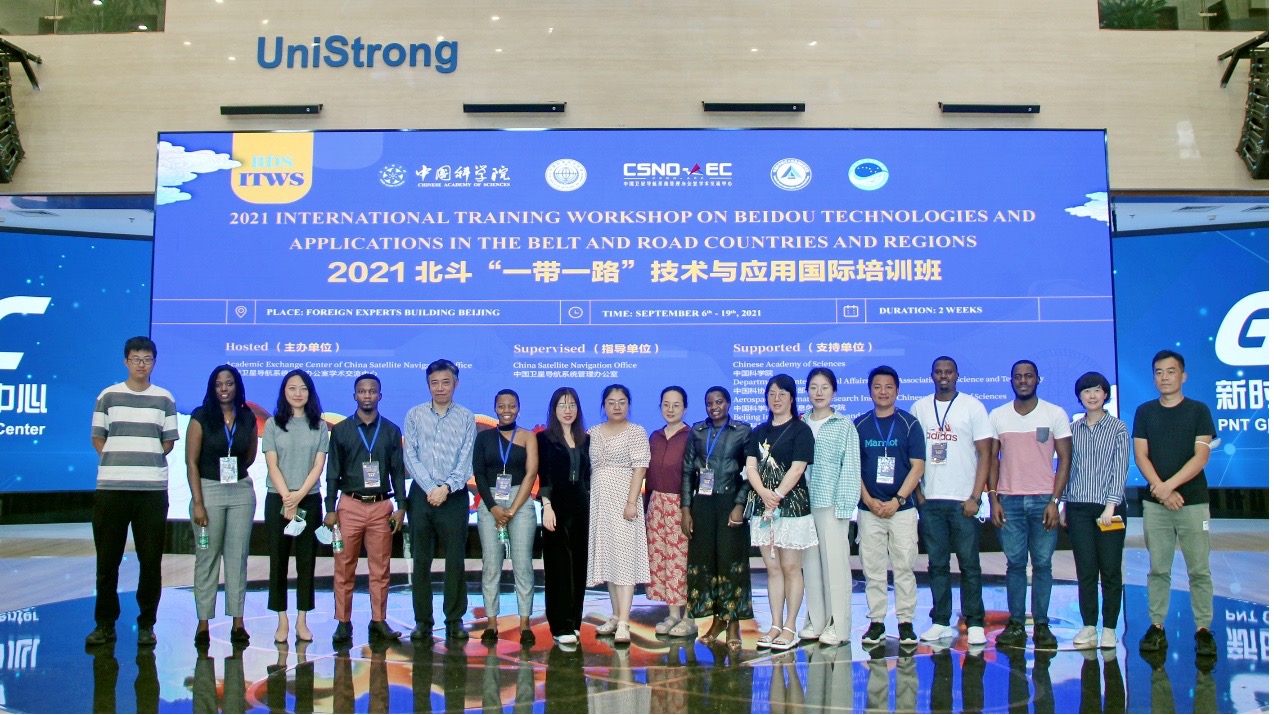 Group photo.