NAS President Visits AIR
Nov 06, 2018
A delegation led by President of the US National Academy of Sciences Marcia McNutt visited AIR on the morning of Nov 2, 2018.
They were greeted by Prof. GUO Huadong, Big Earth Data Science Engineering Project (CASEarth) and presented the program's contribution to ensure the actual use of Big Earth Data in support of the achievement of the UN Sustainable Development Goals (SDGs) as articulated in the 2030 Agenda document.
Guo said that the CASEarth program aims to assemble advantageous resources from multiple sources both within and outside CAS. He further stated that the program strives to build a big data and cloud service platform covering different fields including resources, environment, biology and ecology, so as to promote the technological innovation in the field of big earth data and breakthrough discoveries in earth system science.
McNutt recounted the recent cooperation in the field of earth observation between the two academies and expressed her hope to improve collaboration under the framework of big earth data.
The two sides made intensive discussions focusing on big earth data and SDGs, and exchanged ideas on issues about setting SDG priority areas and achieving SDGs through global cooperation. They agreed that efforts should be stepped up to further improve cooperation in the fields of big earth data, urban sustainable development, and Digital Earth.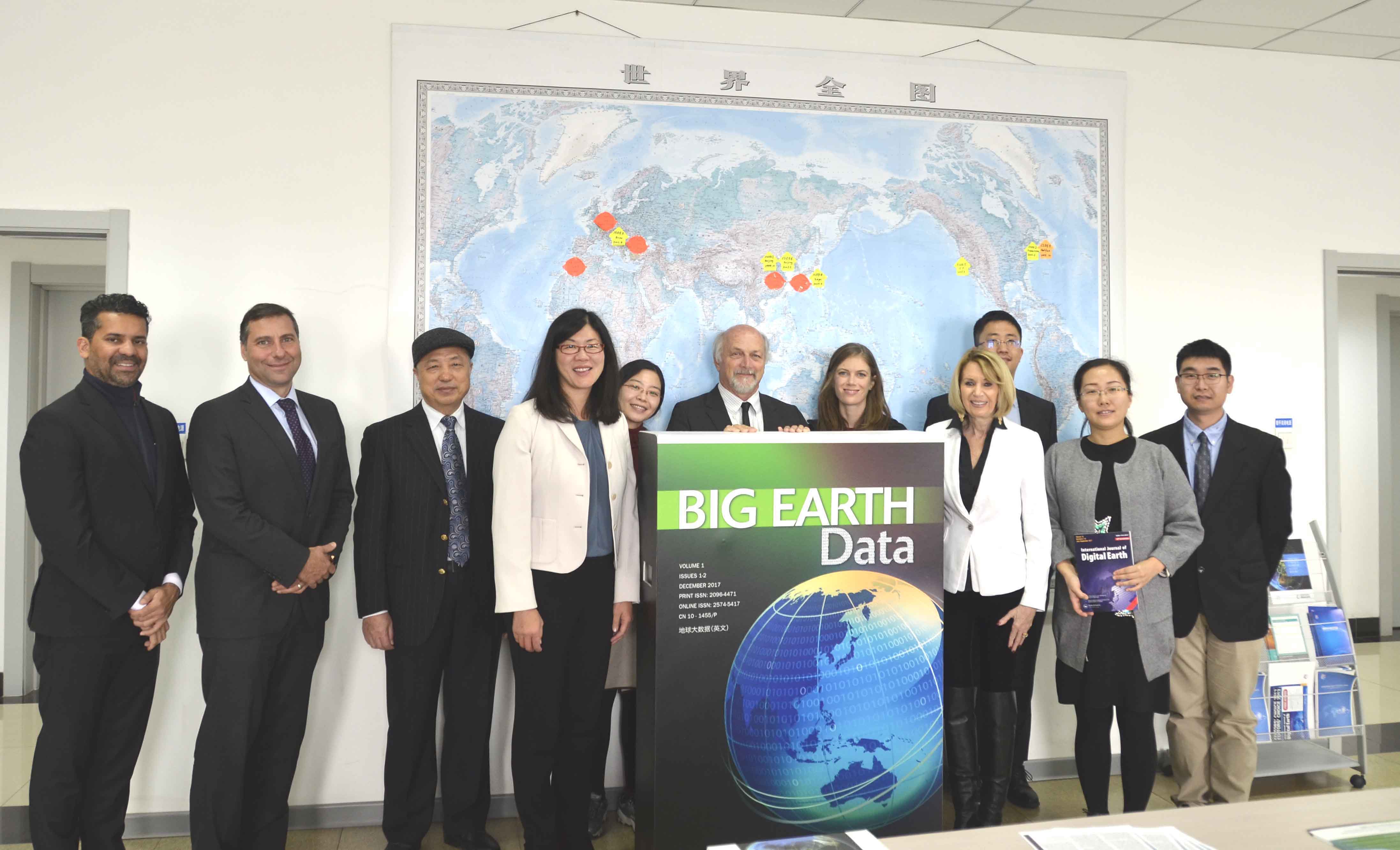 Visit International Organizations