Satellite Ground Station Runs All-weather, All-day in NW China
Aug 15, 2023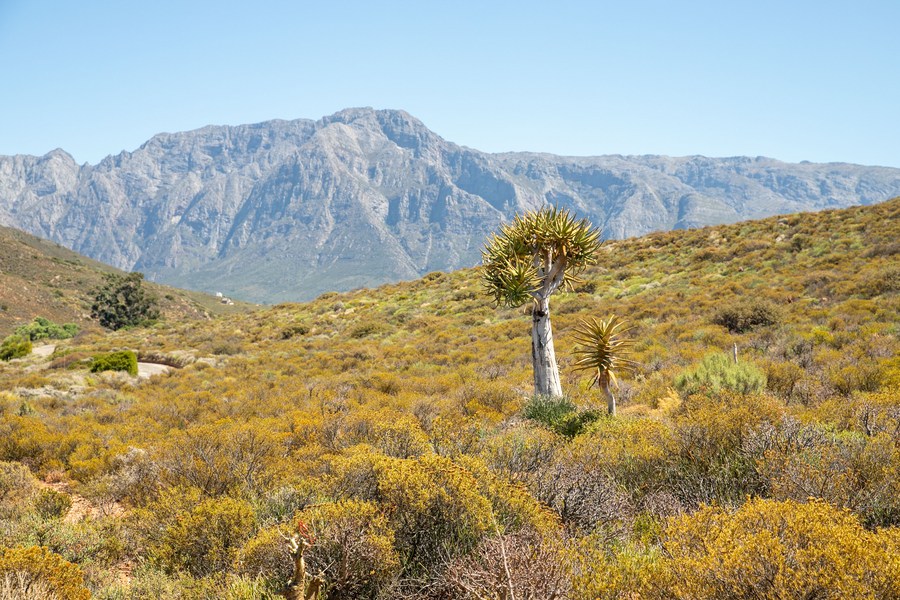 Photo taken on Jan. 23, 2022 shows a view of the Karoo Desert National Botanical Garden in Worcester, South Africa. (Xinhua/Lyu Tianran)
BEIJING, Aug. 14 (Xinhua) -- A remote sensing satellite ground station in Kashgar, northwest China's Xinjiang Uygur Autonomous Region is equipped with multi-satellite, all-weather and all-day observation capabilities, according to the Aerospace Information Research Institute under the Chinese Academy of Sciences Monday.
The ground station is currently undertaking data receiving tasks for all of China's land observation and space science satellites, as well as measurement and control tasks for dozens of satellites, said Wang Jianping, head of the station, adding that it has served more than 100 satellite missions in orbit.
A number of technical indicators of the station's satellite data receiving, measurement and control system have reached an internationally advanced level, said Wang.
The ground station began construction in 2006. And by the end of 2007, its first set of observation systems had been set up and put into operation.
Currently, the station has seven sets of data receiving systems. A total of 12 sets are expected to run there by the end of 2023.
The antenna system of the station can support a variety of encoding-decoding and modulation-demodulation modes, while its single channel code rate can reach 2,000 Mbps.
The Kashgar ground station provides scientific support for regional social and economic development, such as geographic information data processing and remote sensing monitoring of crops and disasters, said Wang.