HIST Holds 9th Governing Board Meeting
Jul 07, 2021
The Governing Board of the International Centre on Space Technologies for Natural and Cultural Heritage (HIST) held its 9rd board meeting on June 23 via video link.
The event, presided over by Prof. GUO Huadong, director of HIST, was attended by Prof. ZHANG Yaping, chairman of the Board, also vice president of the Chinese Academy of Sciences (CAS), CHEN Xilin, director of CAS International Cooperation Bureau, and Shahbaz Khan, director and representative of UNESCO office in Beijing, among others.
Prof. Zhang pointed out in his speech that the research achievements of HIST have been highly recognized by international organizations such as UNESCO, government agencies, as well as relevant research institutes.
He added that CAS will continue give full support to HIST in discipline building concerning space archaeology, as well as space technology for monitoring, protection, management, and sustainable development of world heritage sites.
The board members listened to the 2020 work report of HIST and its work in construction of sub-centers and workstations, reviewed and adopted the 2021 work plan of HIST. The participants put forward suggestions for the development plan of HIST, focusing on such topics as the construction of an integrated system including declaration, evaluation, and monitoring system of World Heritage sites, coordinated protection of UNESCO listed heritage sites, and the establishment of international cooperation network.
Prof. Guo wrapped up the meeting, saying that HIST is striving to play a bigger role in monitoring, protection, management, and sustainable development of the UNESCO listed heritage sites.
HIST as a category-II center under the auspices of UNESCO was proposed by CAS to UNESCO in May 2007, approved at the 35th General Conference of UNESCO in October 2009, and officially launched in July 2011.
Hosted by the Aerospace Information Research Institute (AIR), HIST is the first UNESCO center applying space technologies to the monitoring and conservation of world natural and cultural heritage sites.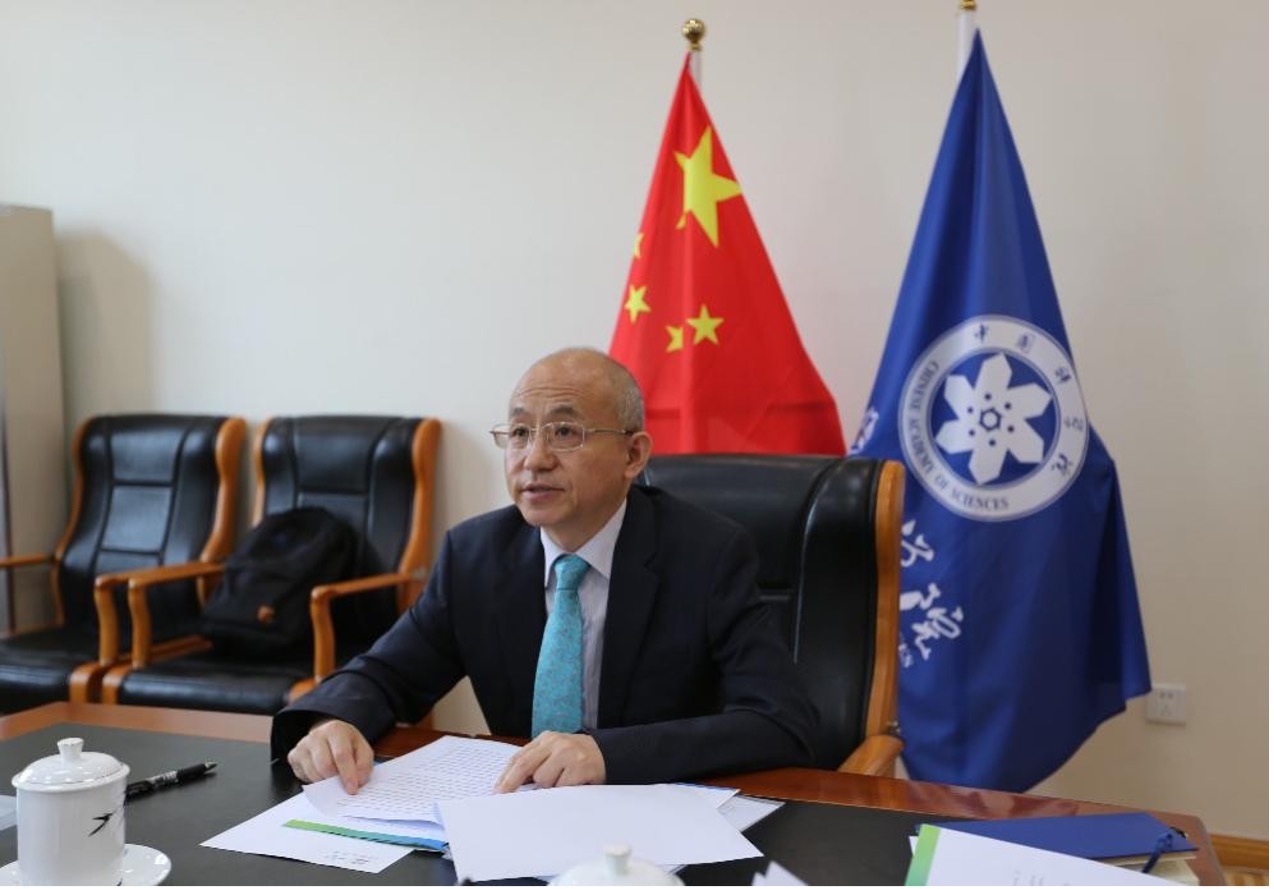 Prof. ZHANG Yaping delivers a speech at the board meeting.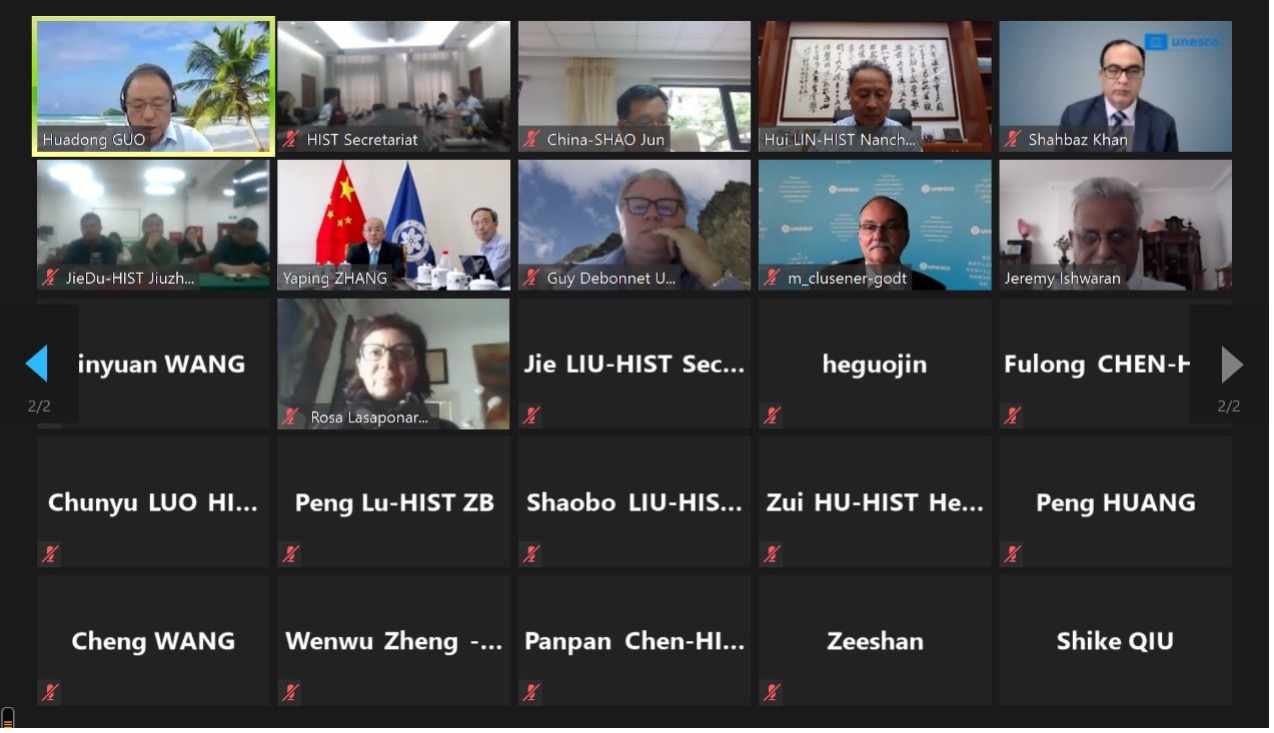 A snapshot of the video meeting.