CropWatch
Mar 10, 2020
About CropWatch
CropWatch has been serving as China's leading crop monitoring system since 1998. The CropWatch team led by Prof. WU Bingfang from the Aerospace Information Research Institute (AIR), Chinese Academy of Sciences(CAS) has long been engaged in assessing national and global crop production and related information by using remote sensing and ground-based indicators. The research findings are published on the CropWatch Bulletin, a quarterly report on global crop production released in both English and Chinese.
International Collaboration
CropWatch is one of the participants in the GEO/GEOSS Global Agricultural Monitoring (GeoGLAM) initiative set up by the G20 to improve access to global information about the worldwide availability of major cereals and soybean.
For more information please visit CropWatch online at http://cloud.cropwatch.com.cn/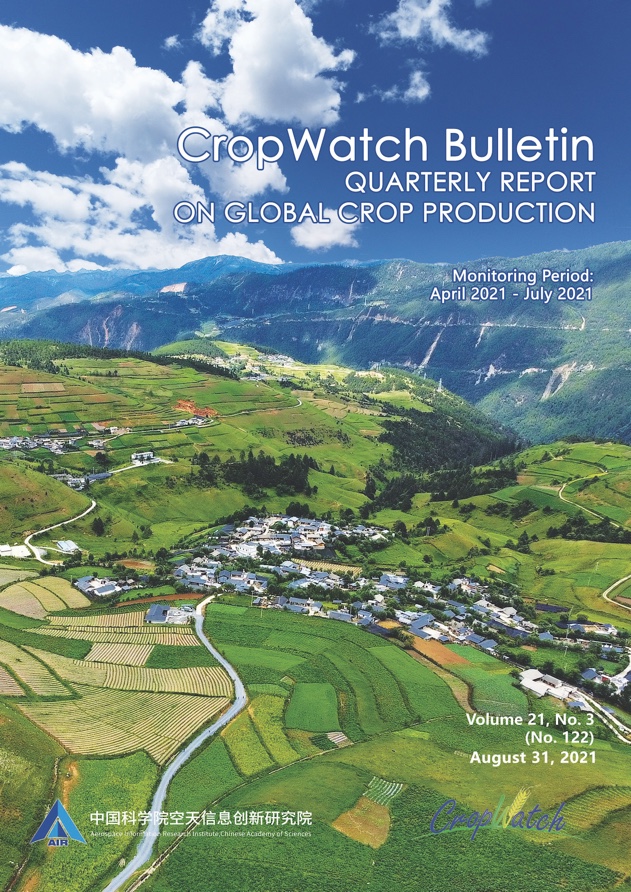 The cover of the CropWatch Bulletin, Volume 21, No.122 released on August 31, 2021.